Ballet Workshop Estonia Gala DVD is available!
Danza Estonia OÜ and International Ballet Worskop Estonia 2017 are happy to announce, that Summer Night´s International Ballet Gala DVD is available.
Gala video is a perfect way to get memorable present from your Ballet Workshop in Estonia - make a gift to your friends or family!
DVD box includes two discs, with total 1h:45 min gala.
DVD box price is 35EUR, including delivery by mail.
To submit your order please give your correct postal addess and fill following DVD Order Form. 
Payment form will be sent shortly after submiting form.
DVD Box Front Cover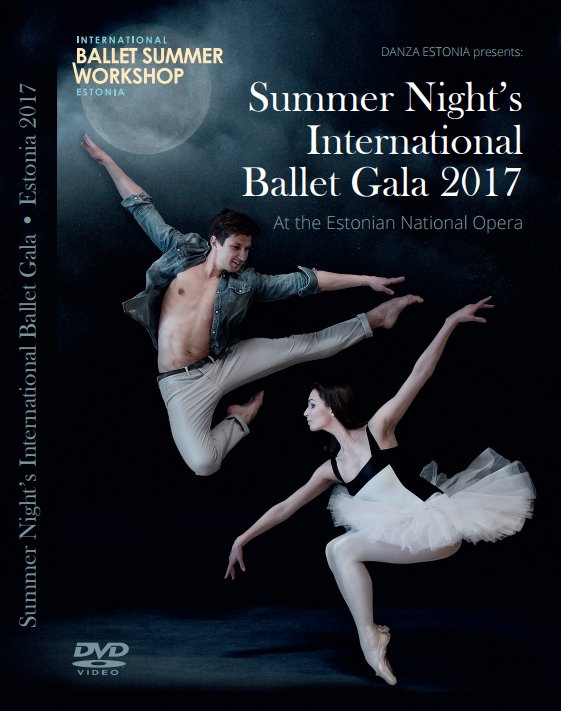 DVD Box Back side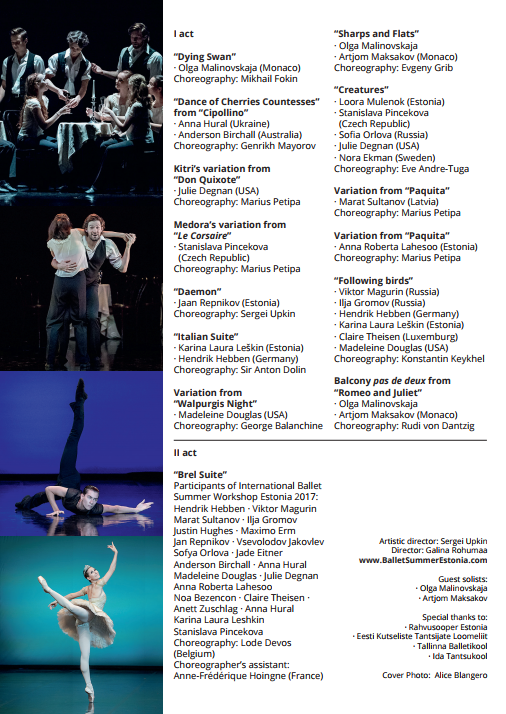 DVD Discs 1 and 2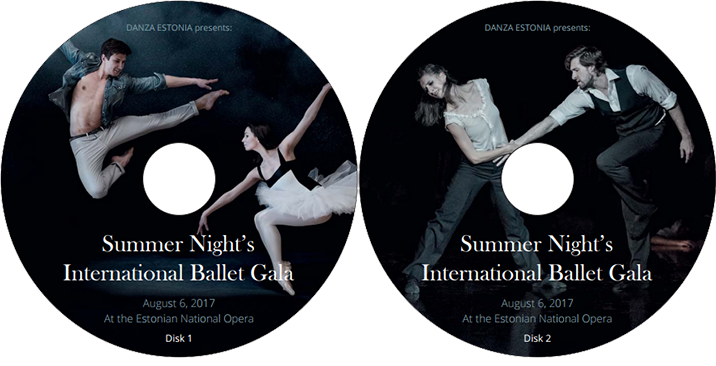 Check our Ballet Gala DVD demo video
For sharing and full screen open the Youtube link https://youtu.be/rrpARV7Qjqw