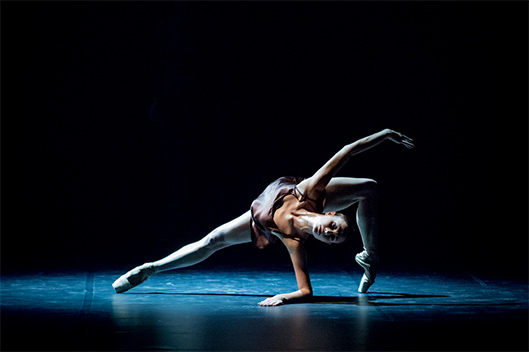 If you are professional ballet dancer or advanced semi-professional looking to improve your ballet skills and jump to the next level, then this 3-week Summer Intensive programme is designed to you.
Our requirement is minimum Classical Ballet experience 4 years and on pointe experience 3 years for girls. 
How we can boost your career in 3-weeks? With our Summer Intensive you will:
have unique possibility to take popular advanced Balanchine technique masterclass with our teacher Viki Bromberg Psihoyos. She has studied directly from George Balanchine, and danced and teached his choreography around the globe including New York City Ballet.
improve your classical ballet techniques with our teachers from famous Russian Vaganova Ballet Academy.

can take classical ballet technique and variation classes from world famous prima ballerina Agnes Oaks from English National Theatre.

can take modern Contemporary dance masterclass by famous teacher and choreographer Konstantin Keykhel.

Masterclass with our famous modern teacher Andrey Ostapenko.
Not yet 16 years - Please check out our new One Week Young Dancrs Ballet Intensive for age 12-15 years:
Why should you choose our Summer Intensive in Estonia?
Our Intensive classes are held in Estonian National Opera.
We have every week 6-days of highly intensive program in professional atmosphere. These specially designed ballet class-rooms are where Estonian National Ballet trains around the season.
At the end of three week we have Two Gala Performances in Tallinn on the Estonian National Opera stage. During our three week Ballet Intensive all the professional level participants will prepare short ballet  with well-known choreographer Konstantin Keykhel (around 30 minutes), contemporary number, variations and pas de deux with Agnes Oaks and Sergei Upkin etc.
Professional level
Intensive classical ballet summer course is aimed for professional dancers studying ballet practice and improve their skills with devotion. For professional dancers the three week workshop will be concluded by an original performance on the main Estonian ballet stage in Estonian National Opera and Ballet. Solid training, bold choreographic approach and the opportunity to have your say in ballet in front of a competent audience.
Course offers a unique possibility to meet best European choreographers during the process of staging new original ballets, which will be performed in the end of course. The programme aims at helping each student find their own choreographic voice and style.
The three-week summer ballet workshop will include Ballet Technique, Pointe, Repertoire, Contemporary, Pilates and Choreography Workshop.
Semi - professionals level
Our programme in Ballet Summer Workshop Estonia is designed for advanced level ballet students in schools or for ballet dancers. Minimum age limit 16+ years.

Our requirement is minimum Classical Ballet experience 4 years and on pointe experience 3 years. Balanchine and other techniques we have chosen are very demanding and in our program for advanced level dancers. The main reason we can not let participants with less skills, is to avoid injuries in our intensive workshop.
Semi - professionals and professional level (two separated groups)

For advanced semi-professionals and professional dancers International Summer Ballet Workshop course 2019 includes three weeks of intensive ballet training. Students will be immersed in dance with classes five to six hours per day, six days per week, learning from our famous masterclass instructors Ballet Technique, Repertoire, Variations, Pointe, Contemporary/Jazz, Pilates and Floor ballet barre.
We offer intensive training of classical and modern dance of internationally high level. We enable the practice of the repertoire of renowned classical and modern choreographers, brought to you by internationally  professional choreographers and teachers.
This summer workshop gives students the opportunity to experience intensive professional ballet training in a nurturing and safe environment with students from a wide range of countries and cultures.
Deadline 1st June
Limited space!
International Summer Ballet Workshop Estonia takes place from 22nd July 2019 to 11th August 2019 in Tallinn, the capital of Estonia, North Europe.